Case Study
How Mental Health First Aid in Health Care is helping Carolinas HealthCare System.
Search for courses
To find a course or Instructor near you, enter your location below. You may then narrow your search by using the check boxes to the left of your screen.
Why Mental Health Matters in Health Care
50%
In a survey of 2,000 U.S. physicians, roughly
50 percent
believed they met criteria for a mental health disorder in the past, but had not sought treatment.
1 in 8
An estimated
one in eight
emergency room visits involves a mental health and/or substance use condition.
How Mental Health First Aid Can Help in Health Care Settings

Increases mental health and substance use literacy.

Reduces stigma

Encourages open dialogue about mental health and substance use among health care staff.

Teaches strategies for connecting a patient or co-worker with appropriate local resources and treatment.
To read more about how Mental Health First Aid is helping critical populations,
check out our
case studies
, or read our
blog
and filter by population type.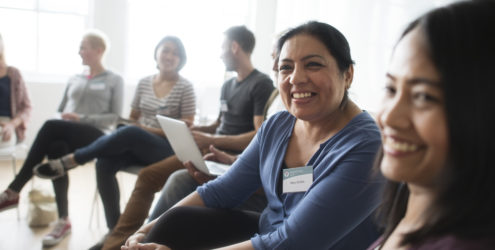 Unless you've experienced it firsthand, it's nearly impossible to understand the emotional impact receiving a poor physical prognosis can have on someone. This unfortunate circumstance can bring on a multitude of different feelings, including denial, regret and frustration. It can also leave patients vulnerable to developing depression and anxiety and other mental health conditions that have the potential to profoundly impact a patient's recovery. Research […]...
Read More
July 11