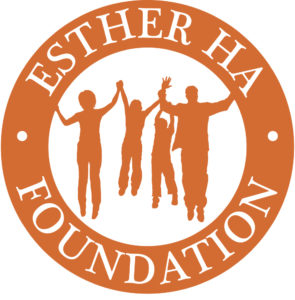 Esther Ha was 21 when she died by suicide. She had been living with depression for years, something that, across Korean communities and culture, is often shrugged off or simply ignored.
Her parents, Yonghwa and Katie Ha, are now working to change that. In 2014, they created the Esther Ha Foundation in memoriam to their daughter with the intention of raising awareness surrounding mental health and suicide prevention among the Korean community in New York City.
Soon after establishing the Foundation, the Ha's recognized the need for a more generalized approach to educating their community about mental health. And so began their search for an actionable and educational program that could increase mental health understanding and literacy among the Korean community.
That's when they stumbled upon Mental Health First Aid through the government-supported program, ThriveNYC.
"Because it was a New York City-backed program, many people felt more confident to participate in the course," said Yonghwa Ha, Esther Ha's father and president of the Foundation.
To date, they've held 19 Mental Health First Aid courses and have trained more than 400 staff and community members.
"The course goes a long way when providing comfort and advice," said Hyun Me Sook, executive secretary of the Esther Ha Foundation. Me Sook is a Mental Health First Aid Instructor and spearheads the program at the Foundation.
For a culture in which mental health is often a taboo subject, learning about mental health and substance use challenges is all the more necessary and important. Talking about mental health and substance use helps break down the stigma, and ultimately the barriers that keep people from being connected to the appropriate help and support they may need.
And it's working. A parent who recently became trained in Mental Health First Aid expressed her desire to take the course because of the lack of understanding and difficulties she experienced communicating with her son.
"Because we grew up in different settings, I often misunderstand him," said Ok Hyun Jun. "I took Mental Health First Aid to break that barrier and learn how to communicate with him about his problems."
This same sentiment has been shared and felt by many among the Korean community over the last couple years. Recently, there has also been more media exposure surrounding mental health in the Korean community than ever before. The Esther Ha Foundation has made significant contributions to this cultural shift that is just beginning to take place.
"We want to show our community that mental health needs to be addressed," said Yonghwa Ha. "Esther's story needs to be told many times to show everyone that there is hope and there is help. And that's what Mental Health First Aid is doing."
Learn more about the Esther Ha Foundation and the incredible work they're doing in Korean communities across New York City and beyond at EstherHaFoundation.org.