Skip to main menu
Skip to content
Create healthier and more engaged employees
Prioritize mental health before it hits your bottom line. Partner with us to find the best mental wellbeing strategy for your organization. Available for all industries, with industry-specific versions for the retail and restaurant industries.
Download the Mental Health First Aid at Work one-pager.
---
Take the first step to create a thriving workforce
Complete the form and we'll be in touch soon.
"*" indicates required fields
Mental Health First Aid USA only offers trainings to employees based in the United States at this time.
Why Mental Health Matters in the Workplace
How Mental Health First Aid at Work Can Help

Create a new path of resilience and wellbeing.

Address mental health and substance use challenges.

Increase employee productivity, morale and retention.
Don't just take our word for it
"Mental Health First Aid at Work training has become a staple at Xylem. We first piloted these sessions in 2019 to raise mental health awareness and support throughout the company. This training has become increasingly important during and post-pandemic. It has especially helped leaders, human resources, and environmental health, safety and security colleagues understand mental health challenges on a deeper level and given them the confidence and courage to handle any related situations that could potentially arise in the workplace. Unfortunately, these cases are on the rise, and it is important that leaders and colleagues across the company know how to address them with the utmost amount empathy and human care. This training makes that possible."
— Brooke Castillo, Xylem, Inc.
Get your boss on board
You already know the value of Mental Health First Aid at Work. Of course, you still might need to convince your boss, or even their boss. We can help. Use this easily adapted email template, filled with everything you need to help get them on board.
Download pre-written email.
Achieve Strategic Results Through Our Collaborative Network
The National Council is proud to partner with many organizations with a shared mission and passion for promoting wellbeing for all people. Those interested in MHFA at Work should be sure to check out the products and services of our
Partners
.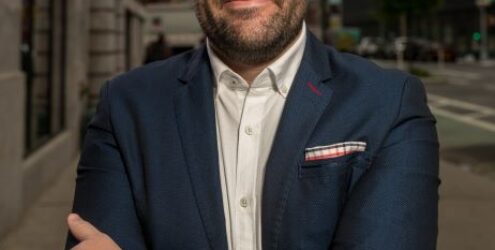 Working retail during the holidays used to cause great stress to Andrew Smith. The increase in customer stress and traffic flow on the sales floor compounded operational difficulties creating a less than stable environment. "You move through more stock than any other time of year, which increases every element of work as a retailer," said Smith, co-founder of the retail innovation consultancy, ThinkUncommon. The group […]...
Read More
November 21