Case Study
How Mental Health First Aid in Work is helping Astellas Pharma US.
Why Mental Health Matters in the Workplace
10.8M
Approximately 10.8 million full-time workers have a substance use disorder.
35M
As many as 35 million workdays are lost each year due to mental illness.
$105B
Untreated mental illness in the workplace costs businesses $105 billion each year – mostly due to lost productivity.
How Mental Health First Aid at Work Can Help

Reduces stigma

Increases employees' mental health and substance use literacy.

Increases likelihood that employees will reach out to someone who may be facing a mental health or substance use challenge.

Teaches employees how to connect a distressed person with the appropriate resources, in accordance with company policies.
To read more about how Mental Health First Aid is helping critical populations,
check out our
case studies
, or read our
blog
and filter by population type.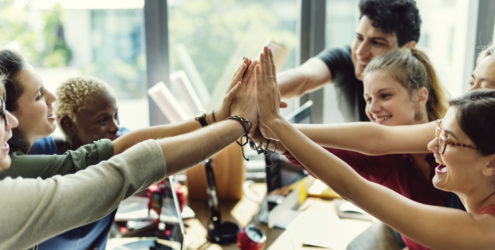 This piece was originally published on Linda's Corner Office blog. Read it here. How we spend our days is, of course, how we spend our lives. – Annie Dillard The iconic designer Kate Spade hid her depression and anxiety behind her bright smile and colorful, eponymous brand. That made her death by suicide earlier this year even more difficult for her family, friends, coworkers and legions of loyal […]...
Read More
July 30