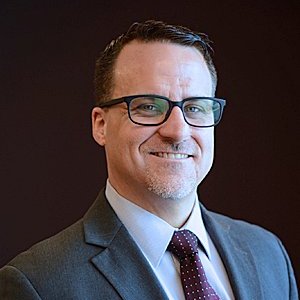 The idea that military-connected individuals and civilians cannot understand one another, often referred to as the civilian-military divide, is one of the most prominent barriers to care for veterans and military members seeking mental health and addiction treatment. So how can I, a civilian psychologist, help and connect with someone who has devoted so much of their life to something I've never experienced?
In an early training placement, veterans at a Veterans Administration hospital challenged me every day to address this divide. I could not assume that the onus to bridge the divide was theirs. I had to learn. I had to practice. I had to appreciate the importance of our differences, address their concerns and earn the right to engage in the next conversation. Only then could we begin to close the divide.
A military-connected individual may wonder: "Do you get me?" This is understandable, as only a tiny fraction of U.S. citizens will experience military service. The cultural norms and expectations of the military are dramatically different from civilian life. An unshakable bond often forms between fellow servicemembers and veterans, creating an environment of safety, strength and protection. To wander too far outside of those bonds can test feelings of vulnerability: Why feel vulnerable when I can feel protected?
Service members may feel that asking for help is a sign of weakness. For others, asking for help is akin to "letting down my unit." Understanding these cultural differences can be a good first step in supporting a member of the military community who may be experiencing a mental health or substance use challenge—whether you're a clinician or a layperson who notices that someone may be struggling.
As in any area of difference, there are steps that individuals and mental health providers can take to ensure cultural understanding and competency. Gender, age, religious or non-religious affiliation, sexual orientation, ethnicity, race and personal experience are elements of every personal interaction we have, and these extend to and influence discussions of mental health problems between civilians and those of military service. Military service should rightfully and appropriately be integrated into conversations about areas of difference.
Resources to improve cultural competency in military/veteran culture—as well as specific mental health concerns for these individuals—have become much more accessible over the past decade. Mental Health First Aid is of course a primary resource for anyone to learn, at a general level, about mental health problems and how to help others, and there is a specific Mental Health First Aid for Military Members, Veterans and their Families module that is regularly taught to community members seeking better understanding of the common military/veteran experience. The PsychArmor Institute is an organization with a vast, free, online education platform addressing dozens of specific military/veteran topics of interest to civilians, employers, mental health providers and others: make sure to take their "15 Things Veterans Want You To Know" course.
In-depth training, both in-person and online, for the professional treatment of military/veteran concerns is regularly offered by the Center for Deployment Psychology — professional mental health providers have access here to learn evidence-based treatment of suicide, insomnia and PTSD, as well as dozens of other specific clinical concerns. USMilitaryMatters also addresses many military/veteran specific concerns at length (and for free) via online subject matter expert modules on a joint program offered by the American Association for Suicidology and the U.S. Department of Defense.
Citizens and civilian mental health providers must empathize, assist and connect with military-connected individuals wherever and whenever possible. It is incumbent upon the civilian to do the work to bridge this gap—and with education programs like Mental Health First Aid for Veterans and others, we can all take one small step in the right direction.
Ted Bonar, PsyD is a clinical psychologist and recognized expert in military and veterans concerns. He is also the Executive Director of the nonprofit training organization The Campus Readiness Project, and a National Trainer for Mental Health First Aid.