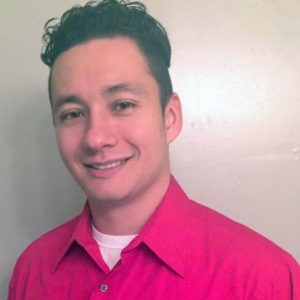 "Drug crimes," as they relate specifically to our nation's opioid epidemic, appear to be flooding the news as of late. While controlling the use of illegal opioids is important, when we use scare tactic language like that in these news stories, we skirt around the real issue. The opioid epidemic is more of a mental health crisis than it is a crime wave, and in order to help those we love, we must understand the connection between mental health and substance use.
Shifting from a Culture of Shame
We live in a world where someone who experiences a substance use challenge is perceived as weak or shameful. Rather than focusing on the root of the addiction, our media focuses on the addiction itself and stigmatizes this disease. Usually, the cause lies deeper. More than 40 percent of people living with addiction also have another mental health challenge of some kind, according to NBC News, and those living with mental health issues may never seek the treatment or services they need. Instead, they often turn to substances as a way to self-medicate.
What We Can Do
There's no denying the connection between mental health and substance use. Surely there are ways we can support those that are affected by addiction. Here are a few ideas:
Understand addiction is a brain disease. If you wake up with a toothache or sprain your ankle one day, you know where to get help. But what if you're living with depression, anxiety or schizophrenia? Do you know where to go? The answer to this question should be clear. There are more public health resources today than in the past, but we can still do better for those we love.
Accept that rehabilitation programs aren't "one size fits all." There is everything from medically assisted treatment to inpatient services to sober living communities. Addiction affects everyone differently, and so does treatment.
Know how to recognize mental health and substance use crises when you see them. Mental Health First Aid teaches all who take the course how to recognize and respond to mental health and substance use challenges. Having this foundational knowledge can lead to more people in need receiving the appropriate care and support. Consider becoming trained today.
The cost of today's opioid epidemic has reached $1 trillion and continues to rise. In addition, approximately one in five U.S. adults live with some kind of mental illness. It's time we support those around us that are experiencing mental health and substance use crises. Together, we can shift our thinking surrounding opioid use and understand that it is, in fact, a mental health crisis rather than a crime wave and adjust our actions accordingly.
---
Trevor is part of the content marketing team for Detox Local. He has been in recovery and sober for over five years. Since his recovery began, he has enjoyed using his talent for words to help spread treatment resources, addiction awareness and general health knowledge. In his free time, you can find him working with people in recovery or outside enjoying any type of fitness activity imaginable.