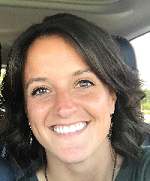 Visualize this: a college student athlete lies on a soccer field with a broken leg. Of course, she gets immediate attention from her teammates, trainers and coaches. A specific protocol is in place for how to deal with this type of injury, and a care plan is created for the following months of recovery.
Compare this treatment to the student athlete living with severe depression. The student's teammates think she's acting distant and withdrawn, but assume she's just having an off day. The student's coach asks if she's alright, and gets the response, "I'm good." The conversation ends there. A professor notices the student's grades are slipping, but assumes she just can't keep up with the rigor of being a student athlete.
Now imagine if the student athlete's teammates, coaches, professors and trainers were equipped with the skills to help a student athlete living with mental illness. Just like the student with the broken leg, they would receive immediate attention. There would be a protocol in place to help the student get emotionally and mentally healthy again.
Student athletes are expected to balance their academic, social and athletic lives to the tee. The pedestal on which student athletes are placed encourages them to uphold high standards in the classroom, community and on the playing field. Time management, commitment, internal drive and resiliency are only a handful of skills that must remain consistently sharp.
But, for student athletes unequipped with the skills to deal with adversity and stress, these same high expectations can cause them to unravel. What sets student athletes apart from the general population is that when adversity interrupts their lives, they are expected to come out on top. Because that's what they do: they win.
Instead of taking time for self-care when adversity strikes, student athletes are more likely to try to "push through" like they would if things got tough on the playing field. This competitive, high-pressure mindset can cause student athletes to neglect their mental health needs, making them more susceptible to mental health challenges.
And yet, it is not likely that student athletes will ask for help. Often, they fear losing playing time or being viewed as weak. It does not occur to them that admitting they need help is actually a sign of strength.
Coaches and athletic trainers are prepared to help their student athletes physically, but the majority are missing the skills necessary to help mentally and emotionally. Because athletic staff spend the most time with their student athletes, they may be the first to notice if one of them is experiencing a mental health challenge – and they should have the training and skills to help.
Mental Health First Aid can help with that. Learn how to better support one another, and how to #BeTheDifference on and off the playing field.