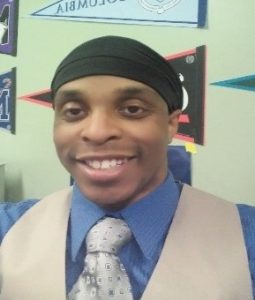 "If you see something, say something" became a popular slogan in the aftermath of 9/11; however, my eyes bore witness to a number of situations that remained unspoken for more than nine or eleven years. Raised in a ginormous, loving, familial environment replete with its own rendition of This Christmas, Almost Christmas, Boyz N Da Hood and any Tyler Perry movie ever made, I adopted a survival method of pretending not to see anything and to pray that the moments would pass.
However, my curious mind silently pondered why there were as many empty 50ML bottles of E&J Brandy in my house as there were Lego blocks. I was fascinated about how my sister who is seven years my senior in age is cognitively along a spectrum of being my age or younger. I initially did not find it odd on occasions in which the three of us would camp out in our car outside of our house for weeks instead of going inside. Even to this day as I navigate the streets as a proud pedestrian, I sometimes find myself questioning how my cousin couldn't see a minivan coming his way when he was 20 years old, or how another cousin would pursue a career as a bungee jumper and forget his equipment.
Yet these thoughts were only reported to the Department of Silence located at Stay in Your Lane Blvd at A Child's Place. However, it wasn't until an unexpected trip home in my late teens to witness my mother's descent six feet underground that the silence began to break. I could not simply pray away the image of my mother – who could easily pass for someone in her twenties – now resting eternally.
The burden of these instances of inaction, complacency and repression served as the impetus for my interest in the Mental Health First Aid trainings hosted by ThriveNYC. I was further compelled by the Mayor's Office explicit mention of my fraternity, Alpha Phi Alpha Fraternity Inc., as a partnering entity of Brother's Thrive, and my role as a Director of College Counseling through the CollegeBound Initiative inspired me to complete the certifications for youth, adults and seniors.
Now equipped and empowered with ALGEE – Mental Health First Aid's 5-step action plan – I feel more confident navigating the uncomfortable, awkward and taboo situations if and when they arise. Additionally, I have found solace and peace with my past as I know and trust that everything that transpired was essential to my growth and journey that ensued.
Professionally, the trainings have only further enhanced my effectiveness as a college essay coach to assist students articulate their lived experiences and transformation. In volunteering this summer as a college coach and essay writing tutor for Harlem Educational Activities Fund (HEAF), NYU College Access Leadership Institute (CALI) and Peer Forward (formerly known as College Summit), I integrated some of the training techniques such as distinguishing between signs and symptoms of mental health and substance use challenges to empower students to gain greater perspective with their personal narrative.
My eyes are now trained to know exactly what is being seen, and my tongue is trained to know what needs to be said. With my eyes opened and head raised, my charge today is to become a certified Mental Health First Aid Instructor and to continue encouraging as many people as possible to acquire the skill of knowing what is being seen and what needs to be said.
---
Giovanni Gallaread is an avid believer in "paying it forward." He's in the business of higher education and considers himself an advocate for social justice by means of education. While engaged in a number of endeavors, Giovanni primarily serves as a Director of College Counseling through the CollegeBound Initiative, empowering New York City's youth to overcome the odds and exceed the evens.