This article originally appeared on manta.com. Read the original post here.
---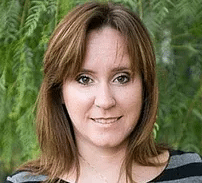 These healthy habits can have a big impact on your professional performance to keep you and your small business running smoothly.
Being successful at work requires focus, commitment, dedication and time. But being your best professional self also requires that you take care of your health. Indeed, when you neglect basic healthy habits, you run the risk of being tired, unfocused and more vulnerable to illness. This can create a significant negative impact on your work performance, whether you work from home, on the road, or in an office.
Here are some simple healthy habits you can add to your day right now to improve your professional performance.
Exercise Regularly
Daily exercise is one of the best ways to improve both physical and mental performance. Regular exercise has been shown to impact almost every area of health, help with stress management, and promote proper brain function.
Many of us feel like we are too busy to exercise regularly, but adding exercise to your day doesn't have to be complicated and doesn't require spending an hour at the gym. Just getting up from your desk every hour to take a brief walk around the office or the neighborhood can make a difference in boosting productivity.
Treadmill desks are another popular option when it comes to working while exercising. A 2014 study found that participants who walked regularly on a treadmill desk over a year-long period had a significant increase in their work performance rating both from themselves and their supervisors.
Start a Mindfulness Practice
Mindfulness, the practice stemming from the Buddhist tradition of focusing on the present moment, has repeatedly been shown to help improve work performance. A 2017 study evaluated the effect of weekly training on mindfulness, exercise, and yoga on employee productivity, stress, mental health, and sleep. Employees who received the training demonstrated improvement in all areas, and they also began to work more hours, increasing productivity.
To start practicing mindfulness, take 5 minutes out of your day in a quiet space to focus just on your breathing. Your mind will be grateful for the mental break, and your productivity could increase.
Strive for Quality Sleep
Poor sleep habits can have a major impact on your work performance. Staying up late to meet deadlines or participate in personal activities can leave you groggy the next day. When people focus on getting quality sleep, all areas of productivity and daily function tend to improve. Stress and absenteeism also tend to decrease. Everyone is different, but most people require 7 to 8 hours of sleep to function at their best.
Fuel Your Brain with Healthy Food
With the kitchen so close by, or that convenient fast food place on your way to your next appointment, it may be tempting to drop in for a snack. Although there is nothing wrong with snacking, having access to all food all the time can lead us to some pretty unhealthy habits. The best way to avoid reaching for unhealthy snacks is to make healthy food more accessible and available.
Keep fruit on the counter so that you can grab and go. Or put fresh, cut-up produce like carrots, celery sticks, or cherry tomatoes on the top shelf of the fridge, so they are the first thing you see when you go in for a snack. Don't forget the protein, which helps keep energy levels stable. String cheese, Greek yogurt, and nuts are all great choices and easy to grab if you just need a quick boost. Keep healthy packaged snacks that are low in sugar and sodium in your car for those on-the-go cravings.
Having healthy choices on hand does require a bit of planning, but it's worth it: Eating healthy can help keep you stay sharp and focused, help manage your weight, and increase your productivity.
Take Real Breaks
Lastly, even if you are working for yourself, be sure to take official work breaks during the day at regularly scheduled times, or whenever you start to feel unfocused. Getting up from your desk for even as little as five to 10 minutes can help you regain focus when you return.
Try to take a real lunch break for at least 15 to 30 minutes, rather than shoveling your lunch in at your desk or in your car. This can help you refuel and refresh so you can be as productive as possible in the afternoon.
Adding just a few healthy habits into your workday can boost your mood, reduce your stress, and significantly increase your productivity. Not only will you feel better for it, but your business may just be better off, too.
---
Ana Reisdorf is a registered dietician and nutrition lecturer at California State University. She enjoys sharing her knowledge on how proper nutrition can impact your daily activities as a writer for Walgreens, where you can find a variety of vitamins to supplement a healthy diet.