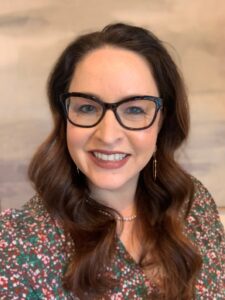 Our company began its journey providing Mental Health First Aid (MHFA) training in 2018, after noticing an increase in employees seeking help from their managers and the company during personal crises. What started as a few isolated incidents morphed into a much broader need to support the number of cases the HR and Security teams were dealing with. Many of us, myself included, felt ill-equipped to handle these situations, and it often felt like employees' lives were in our hands.
The situation was taking an emotional toll on our teams, and the burden they felt they were carrying was enormous. While grappling with their own emotions, employees didn't feel they had the language to talk a coworker through next steps to get the support they needed. Our security partners helped us find an organization to work with on this need, based on their past experiences with the National Council for Mental Wellbeing (formerly the National Council for Behavioral Health). As a result of their recommendation, we formed a relationship with the National Council and began exploring training opportunities to handle these delicate matters in a way that would benefit the employees seeking help and those acting as first responders.
Fast forward to today, and our workforce has gone through an extraordinary amount of sudden change. When our organization was acquired by a large Fortune 500 company, FIS, it took us from 7,000 to more than 55,000 employees overnight. Being part of a larger organization required us to determine how we could expand upon our MHFA program and we decided to focus on the workers that were frontline to our employee population. Within our HR function, we have a people-direct team that interacts with the larger employee population on a variety of people-related matters. We identified this group, along with additional members of our security team who aid in employee safety, to participate in this program.
In addition, we had to face the new realities of navigating a pandemic: We were locked down, and employees had a lot they were dealing with for the first time – new stressors, isolation, remote working, homeschooling, worries about their health and the unknowns that lay ahead. So, we called the National Council again, this time to discuss how we could provide additional training support to our workforce. The National Council helped us with refresher training for our existing First Aiders, and they helped us form a plan for the path forward.
Even though our organization began MHFA training three years ago, the pandemic has created an opportunity to move the conversation forward and in doing so, to further erode the stigma associated with mental health. At FIS we are continuing to advance our focus in this space through a new mental health strategy that ensures our wellness programs take a holistic approach to wellbeing that focuses on programs for mental and emotional health, as well as physical and financial health. It is something employees expect from employers and will be critical as we continue to fight for talent in the future.