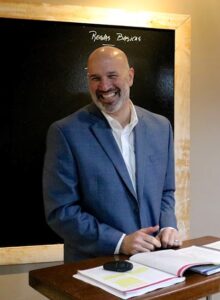 In November 2011, I became certified as a Mental Health First Aider. I was so impressed with what I learned, I attended another training the following January – I wanted to be sure I absorbed everything. On the day of the second training, I decided that that I would become a certified Mental Health First Aid (MHFA) Instructor and spend 50% of my time offering MHFA trainings, outside of work. A few years later, I earned my Instructor certification. 
I'm an employee benefits broker, and one of my main functions is to encourage the physical and mental wellbeing of our clients and their employees. Once I had my Instructor certification, I approached my employer: I wanted to create a mental health department and offer our clients MHFA training. With my employer's approval, I began to offer the trainings to our clients' human resources (HR) directors, emphasizing the benefits of the training. When they acquire the skills to identify whether an employee is experiencing a mental health challenge, they can appropriately address the situation and direct the person to the necessary care. The company will benefit from their staff's mental wellbeing and not incurring additional costs. 
In August 2015, a month into my certification, I presented my first public training. The participants were employees from a single company, plus five human resources (HR) directors from prestigious Puerto Rican companies. As a result of the training, each of the HR directors hired me to bring Mental Health First Aid to their respective companies. Since then, through more than 200 trainings, I've taught more than 3,600 First Aiders!  
When you certify 3,600 people, you cannot avoid the reality that we teach: Mental health challenges are common. In addition to your own experiences, you learn of experiences shared by the participants themselves. During my trainings, I have had people recognize behaviors in themselves that look like mental health challenges, such as obsessive-compulsive disorder. I've had people seek help for depression, after identifying signs and symptoms of it in themselves, thanks to the content of the training. What I enjoyed the most about these experiences is that people who come to learn to help others have been able to discover for themselves that they need some kind of help and we have been able to help them. 
But truly, my greatest inspiration is seeing the faces of the participants with a smile as they really understand the subject of mental health. I enjoy seeing them leave my training happy and with a backpack full of tools to help their family, friends and co-workers. The simple act of giving them hope that people with mental health or substance use challenges can recover motivates me every day. And when training ends at 5:30 p.m., the knowledge that 15 or 20 or 25 more people are able to help others gives me inexplicable satisfaction.