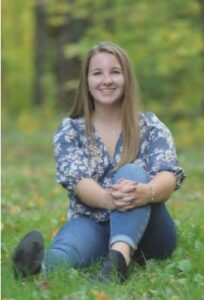 In my sophomore year at Bellows Free Academy High School (St. Albans, Vermont), I attended a small conference at nearby St. Michael's College that focused on the mental wellbeing of student-athletes. I participated in different activities and listened to different speakers, but what stuck with me the most was the final presentation. This was a presentation that became a conversation between hundreds of student-athletes from across Vermont.
When the speaker asked, "How many of you have heard something along the lines of, 'Don't come off the field unless you are bleeding or a bone is sticking out,'" almost every hand shot up into the auditorium air.
This is the mentality that is expected of student-athletes — toughness and relentlessness – anything less might land you a spot on the bench. Every person who had their hand in the air understood it.
The drive to succeed and win required sacrifices that often included bodily harm. From teams across the state, we admitted to playing with twisted ankles, legs with pulled muscles, bruised arms, headaches and much more. These were physical issues we could fight through to perform. However, these were also issues that were visible to others, that our teammates, coaches and athletics trainers could see and feel.
None of us had even stopped to consider that the mindset that made us successful on the field could also foster an environment for poor mental health. And that's what the speaker told us next, that that student-athletes are disproportionately affected by mental health challenges because we are conditioned to have mental toughness. It was after this discussion that I realized how many of my teammates and friends could be hurting in a way that couldn't be helped with stretching and ice. I understood the importance of treating someone's mental health concerns the same way I would if they had a twisted ankle, to understand that mental health concerns can also warrant sitting out at practice and getting extra care.
Since my sophomore year of high school, I have become increasingly involved in the Hope Happens Here chapter at my school. Hope Happens Here, a foundation that focuses on spreading awareness and ending stigma surrounding mental health, is the group that led me to teen Mental Health First Aid (tMHFA).
teen Mental Health First Aid impacted me in several important ways. First, it gave me increased awareness of mental health, which I have come to realize one can never have enough of. It also gave me the tools to see when one of my peers is experiencing a mental health challenge and steps I can take to help them. During the tMHFA course, I was relieved to see that the experiences of student-athletes were addressed. Because of the toughness mentality, the signs of a challenge can be different or almost nonexistent in these teens. This course gave me knowledge and insight into how to be the person that someone who is struggling needs. It gave me more confidence to reach out to someone that seems to be struggling — and quite possibly save a life.
Most importantly, tMHFA forced me to examine my own mental health and ensure I take the necessary steps to care for those around me. It helped me to realize that I cannot always chalk a teammate's actions up to an "off practice," or overlook a friend's mood. tMHFA helped me understand that while instances like these may seem small, they can quickly become frequent and be signs of a problem that is much deeper.
This course taught me how to truly care for my teammates and friends if and when they are experiencing a mental health challenge. It gave me the tools to become more aware, helpful and genuine. Simply put, it provided me with an opportunity to become a better person.
Learn more about how you can bring tMHFA to your community at MHFA.org/teens.