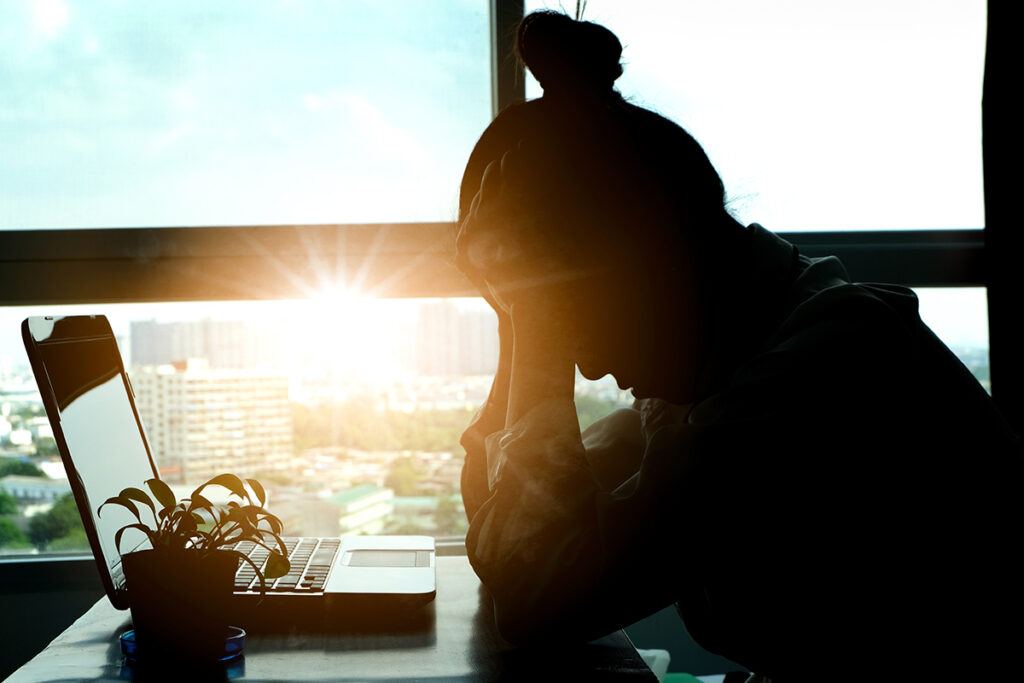 Tragic events – from school shootings to natural disasters – can make us feel out of sorts and depressed afterward. Hope may seem lost, whether you're directly or indirectly affected by the situation. Whether tragedy strikes locally, nationally or internationally, your mental health can take a hit.
Even anniversaries of traumatic events can cause mental setbacks. The U.S. Department of Veterans Affairs reported that survivors in close connection with a traumatic event who lack social support and experience ongoing adversity are more likely to face long-term post-disaster distress. People who are not directly connected to a disaster or mass violence may have intense feelings within the first year, tapering off over time.
According to the Mental Health First Aid (MHFA) curriculum, reaction to trauma can include intense and ongoing emotional upset, depressive symptoms or anxiety, behavioral changes, difficulties with self-regulation, problems relating to others or forming attachments, loss of previously acquired skills, attention and academic difficulties, nightmares, difficulty sleeping and eating, and physical symptoms such as aches and pains. People may use alcohol or other drugs, behave in risky ways, or engage in unhealthy sexual activity as a way to cope, albeit unhealthy.
While you can't control what's happening around the world, you can recognize your mental health needs. When it feels like the world's "on fire," here are some ways to address your mental wellbeing.
Validate your feelings. There is no right or wrong way to feel about a traumatic event. Every person has unique experiences and perspectives, so grant yourself grace no matter what you're feeling (and how heavy you're feeling it). Give yourself time and space to process the event and your reaction.
Recognize your past traumas. Past experiences can influence the way you receive and handle tragic news. MHFA notes that just one traumatic event can have a lifetime impact on a person's wellbeing and their capacity to cope.
Ask for help. Finding support immediately after a traumatic event and receiving ongoing support can prevent symptoms that cause acute distress and lifelong physical, mental and emotional challenges, according to MHFA.
Prioritize self-care. Following a tragic event, you may feel overwhelmed or even numb to the world. Be intentional about doing things that will serve your mental health. This could be meditating, exercising, or calling family and friends.
Types of Support
There are several treatments and therapies for trauma, including trauma-focused cognitive behavioral therapy (TF-CBT), eye movement desensitization reprocessing (EMDR) therapy, prolonged exposure (PE) therapy, dialectical behavioral therapy (DBT), and somatic experiencing. Medication can also help treat serious cases of post-traumatic stress disorder (PTSD). Ask your doctor for more information and guidance.
Self-help strategies are also often used to help cope with traumatic events. The MHFA manual recommends:
Seeking Safety, which can be provided by therapists as well as peer supporters.
Wellness Recovery Action Plan helps people intentionally develop skills and plans that can help create and maintain mental wellness. It provides support groups for people who've experienced trauma.
The Center for Mind-Body Medicine helps communities around the world develop tools to heal population-wide trauma and resistance. It offers trainings and partnerships to help those in need.
The world inevitably seems to catch fire, and each time can bring a flood of emotions and reactions. #BeTheDifference to yourself and to others by learning more about mental health and substance use challenges. Consider finding a MHFA course near you.
Sources
Mental Health First Aid. (2020). Mental Health First Aid USA. National Council for Behavioral Health d/b/a National Council for Mental Wellbeing.
National Center for PTSD. (n.d.). The impact of disaster and mass violence events on mental health. United States Department of Veterans Affairs. https://www.ptsd.va.gov/professional/treat/type/violence_trauma_effects.asp