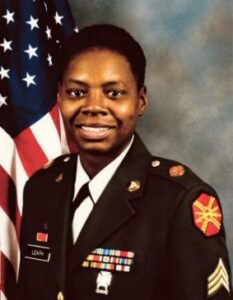 Throughout my Army career, I carried a piece of paper folded in the breast pocket of my uniform with a list of the names of the 35 soldiers killed in my brigade during my first deployment to Iraq. I carried it as a reminder of the sacrifice that these men and women made for our country; and as a reminder of how lucky I was to have made it out alive. 
Fourteen years later, I still find myself pulling out that list every Memorial Day. Outwardly, I smile, barbeque, swim and pretend to have the "Happy" Memorial Day that so many people look forward to. However, internally I feel the same emotional heaviness and overwhelming sense of sadness that I felt when I left Iraq. My mind often races with images of Iraq running through it – memories of all the memorial services I had to attend while deployed and of all the soldiers who were quietly removed from theatre, or the main area of operations, whose lives were lost to suicide. 
For some veterans and service members, Memorial Day may be one of the most difficult days of the year. As a Mental Health First Aider, you can make a difference and create a safe space for these individuals. Even the simple act of reaching out to a service member or veteran and asking, "How are you doing today?" may go a long way. 
Three years ago, a friend of mine, who is also the spouse of a Vietnam veteran, called me on Memorial Day just to check in and see how I was doing. She shared with me that this day is often difficult for her husband, so she just wanted to make sure that I was OK. It was the first time in 14 years anyone had ever reached out to me like that. Without realizing it, she was using a tool that I hold near and dear to my heart – the Mental Health First Aid (MHFA) Action Plan, ALGEE. 
The simple act of reaching out gave me the reassurance that I was not the only one who felt this way, that I was not alone. I felt like I finally had permission to let myself feel what I was feeling, let myself release the tears that I had been holding in for all these years, and most importantly, that it was natural to feel this way and she was there to listen without judging. This one phone call has made a tremendous difference in how I now view Memorial Day.
We stress the power of words and language when it comes to MHFA. Instead of wishing a veteran a "Happy Memorial Day," consider saying, "Thank you for your service" or, "How are you doing today?" As Mental Health First Aiders, it is important that we work to increase our cultural competence and awareness about military service and keep in mind that not all service members or veterans consider Memorial Day "happy."  
Please remember that service members and veterans are all unique. This story is the experience of one soldier, one veteran, on Memorial Day. Not every veteran or service member had the same experiences or feels the same way. Not every veteran or service member may face the same challenges around Memorial Day. As First Aiders, increasing awareness, learning to notice the signs and symptoms of a mental health or substance use challenge if they are present, and simply taking the time to ask, "How are you doing today" can go a long way in making a difference in the life of a veteran. 
Self-care is critical.
Following my first deployment in 2007-08, I refused to believe that I needed any help with my mental health. I continued to "soldier on" despite every indication that my mental wellbeing was declining. I was determined to fulfill my duties as a noncommissioned officer and always made sure my soldiers were taken care of, or so I thought. 
Think about flying on an airplane, during the safety message the flight attendant always tells you in the case of an emergency, to put your oxygen mask on first before assisting anyone else. The implication is that if you cannot breathe, what kind of help can you be to anyone else? Since I was not taking any measures to take care of myself, or "putting my oxygen mask on first," there was no way I was providing an appropriate level of support to my soldiers. 
While still on active duty, self-care was a foreign term to me. After eight years of service and two combat tours, I found myself being medically retired due to post-traumatic stress disorder (PTSD). It took losing my military career for me to truly understand the value of keeping myself mentally healthy.
MHFA teaches us that in order to provide quality care to other people as a Mental Health First Aider, you must first take care of yourself. You have probably heard of this referred to as "self-care." Self-care is a blanket term that means different things to different people.
For me, self-care means taking a hike in the mountains with my dogs in the morning and pausing to reflect on the beauty around me. If I am feeling overly stressed, it may also include a few moments of focused breathing. Maintaining a healthy diet and exercising are also an important part of my routine. 
For other veterans, self-care may mean getting lost in a good book or listening to inspiring music. Essentially, self-care is anything that you do for yourself that provides you with a few moments of serenity. 
As a service member the importance of physical fitness was always at the forefront; however mental fitness is equally as important. Exercise is not only good for our physical health, it also helps improve your mood and energy levels, thus increasing mental wellbeing as well. Remember, exercise does not mean you have to go out and run a marathon. Exercise can simply be taking a walk around the block or a park that you enjoy. 
Other examples of self-care are spending time with friends or family, practicing meditation or yoga or volunteering for an organization whose mission you are passionate about. Whatever form of self-care works best for you, whatever allows you to enjoy a few moments of serenity each day, it is important to take the time to practice it.
If you're interested in learning more about how to support the military members and veterans in your life, consider taking Mental Health First Aid for Veterans. This training teaches people how to identify, understand and respond to signs of mental health and substance use challenges with a specific focus on the cultural factors related to military life. To sign up, use our Find a Course or Instructor tool, search by start date and select "Veterans" under "supplement course" type.