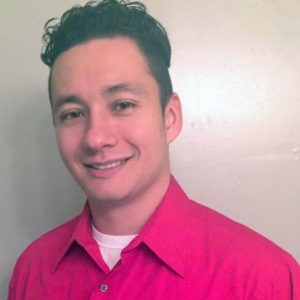 Over 7.9 million people in the U.S. have a dual diagnosis according to a 2014 study by the National Alliance on Mental Health (NAMI). A "dual diagnosis" is the condition in which one is diagnosed with a mental illness as well as a substance use disorder at the same time. The most common dual diagnosis is depression and addiction.
What causes a dual diagnosis? A dual diagnosis can occur for a variety of reasons and cannot be limited to one core reason. Many factors come into play with how depression and addiction occur in the first place – below you'll find a few common reasons as to why and how dual diagnoses surface:
1. Drugs or alcohol become a coping mechanism
Substances can temporarily numb emotions and disconnect a person from reality, which is why using drugs or alcohol can quickly become a method of escape and a widely used coping mechanism. This is especially seen in cases of individuals who use substances to combat the symptoms of their depression. Unfortunately, in many cases, an addiction can manifest unintentionally.
2. Illicit substances possess inherent depressant properties
Alcohol is the primary depressant that triggers depression and its symptoms It causes a chemical imbalance in the brain that targets mood, damages cognitive function and amplifies negative emotions. If consumed for long periods of time, alcohol will ultimately cause depression in addition to fueling the addiction.
3. Toxic social environments and genetic influence take effect
When surrounded by a social circle that uses alcohol and drugs, a person is more likely to follow suit. Furthermore, a dual diagnosis can be genetically passed down. Individuals who have a family history of depression and addiction are more at risk for developing a dual diagnosis, even if they are never explicitly exposed to alcohol or drugs.
Still, depression and addiction can be treated and overcome simultaneously; hope is absolutely not lost for someone who lives with both depression and addiction. With regard to treatment, it's important to approach both aspects of the dual diagnosis equally and simultaneously, which ensures the whole person is considered and treated. A treatment plan may include a detox from substances in conjunction with a careful psychiatric analysis and therapy program to treat the underlying psychological causes of addiction.
If you saw someone who might be living with a mental health or substance use disorder, would you know how to respond? Just as CPR helps you assist an individual having a heart attack, Mental Health First Aid helps you assist someone experiencing a mental health or substance use-related crisis. Take a course today so you can be aware of the risk factors and warning signs for mental health and addiction concerns, strategies for how to help someone in both crisis and non-crisis situations and where to turn for help.
---
Trevor is part of the content marketing team for Detox Local. He has been in recovery and sober for over five years. Since his recovery began, he has enjoyed using his talent for words to help spread treatment resources, addiction awareness and general health knowledge. In his free time, you can find him working with people in recovery or outside enjoying any type of fitness activity imaginable.