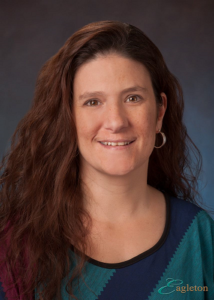 Men and women in the military are trained to protect themselves, their comrades and our country. In combat zones, service members live in a constant state of hyper-arousal, also known as "fight or flight." There is no time for them to process or work through their experiences while deployed, let alone time to recover as a result of prolonged high levels of stress.
When service members return home, there is an expectation they shouldn't act or feel a certain way because they are no longer "in danger." During the 20 years I have been around the military, they have made great strides developing more mental health programs and encouraging service members and veterans to seek mental health treatment. But stigma remains and continues to be a barrier to the men and women seeking the help they need.
My husband was seriously wounded in Iraq in 2005 and was evacuated to Walter Reed Army Medical Center (WRAMC). Our two children were very young, so I sent them to my sister's home so I could go to WRAMC with my husband. My husband endured more than 50 surgeries, multiple skin grafts, nerve damage and a host of physical injuries, including traumatic brain injury. He also has post-traumatic stress disorder (PTSD). He remained on active duty and retired in 2015.
For many years I encouraged him to seek mental health treatment, but eventually realized he simply wasn't ready. Then, in 2013, my husband sought treatment for PTSD. Overall, he has recovered amazingly well from his visible and invisible wounds of war. The most crucial part of my husband's recovery was the support of our family, friends and hundreds of people who support our service members and their families.
I was hired by United Way of Denton County in 2017 to teach the Veteran module of Mental Health First Aid through a grant from the Texas Health and Human Services Commission, Texas Veterans and Family Alliance for a program called "Project Camo." I have learned from the feedback I've received on evaluations that the Veteran module is not just valuable to veterans and their families; it is also very valuable to the civilian members of our community.
During the lunch we provide for our attendees, a panel of six representatives from our partner agencies talk about their veteran programs and services. The partner agencies are:
– Denton County Military Veteran Peer Network
– Texas Veterans Commission, Veterans Career Advisor
– Denton County Veterans Coalition
– Denton County Veterans Service Officer
– Texas Woman's University, Campus Alliance for Resource Education
– North Texas Low Income Taxpayer Clinic
There is something powerful about the Veteran module when there is a mix of veteran and civilian participants. The veterans get a chance to share some of their stories and the civilians get to hear these stories, straight from the veterans. I've always said, "Everybody has a story."  Teaching the Veterans module of Mental Health First Aid provides veterans and their families a safe place to share some of their stories. And the best part is, I get to hear these stories every time I teach.
---
Carren E. Ziegenfuss, LMSW, is a veteran education facilitator at United Way of Denton County.