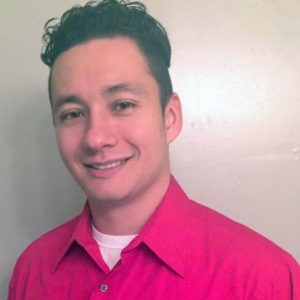 Forty million individuals in the U.S. have a mental illness or condition according to Mental Health America's 2017 data. That's one in five adults! What's more is the disturbing decline of teen and young adult mental health. In the same year of data, 1.8 million young adults reported to have experienced major depression or a depressive episode.
Mental health is an increasingly serious concern in society, and we must be willing to analyze how it affects our lives, especially in the workplace. Here are a few ways talking about mental health in the workplace will benefit your employees and your organization's bottom line:
Employees will be more willing to produce quality work and collaborate with others
Employers who invest time and effort into sustaining and providing for the well-being of their employees creates a stronger and more comfortable bond between an employer and their employees: employees will have an easier time and know they will be genuinely acknowledged when communicating personal concerns to a supervisor. Together, both the employee and employer can create strategies that help the employee work to their fullest potential, while still maintaining their mental health along the way.
Employees will be more willing to voice their concerns and overcome them
Some mental health conditions have spontaneous and unpredictable symptoms, most of which are difficult to talk about. Take generalized anxiety disorder, for example. Those with anxiety can have a panic attack at any given moment, even if not triggered for a particular reason. If this is an expected event in the workplace, no one will have to worry about feeling embarrassed or insecure. Rather, they can look forward to being supported by peers that can help them appropriately handle their anxiety. Educating those who may not have mental health conditions can create a deeper sense of understanding and empathy within the workplace.
A person with a mental illness can feel emotionally supported
Untreated mental health conditions can lead to unhealthy habits and coping mechanisms, such as addiction and self-harm. If an employer has the tools to break down the stigma attached to mental health and encourage treatment for mental illnesses, the company culture has the potential to morph into a support system, thereby creating an environment in which people feel more comfortable confronting and coping with their mental illnesses.
Approaching and talking about mental health in the workplace is a progressive step forward that can only better society. If an employer is open and understanding of mental health concerns, the accepting company culture will directly influence an employee's well-being outside of the workplace as well. As a result, a person may seek out more help and become wholeheartedly comfortable with not just their mental health conditions, but who they are as a person.
Read how Mental Health First Aid encourages employees to take better care of each other, and improves a workplace's mental health – and its bottom line.
---
Trevor is part of the content marketing team for Detox Local. He has been in recovery and sober for over five years. Since his recovery began, he has enjoyed using his talent for words to help spread treatment resources, addiction awareness and general health knowledge. In his free time, you can find him working with people in recovery or outside enjoying any type of fitness activity imaginable.