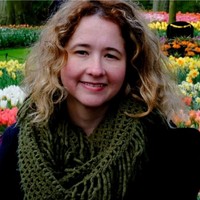 My journey working with refugee communities started three-and-a-half years ago, when I worked as a case manager and coordinated employment programs for refugees in Pittsburgh, Pa. A lot of the work I did was very hands-on, meaning that I was taking the bus with clients to their first day of work, preparing them for interviews and helping them navigate any problems that came up after they started their job. I watched as they got their first jobs in the United States, improved their English and made friends both at work and in the community.
While the focus of my work was helping refugee clients find jobs, they would come to me with other concerns, too. There were men and women facing domestic violence, grappling with substance use issues and some had mental health challenges they couldn't even articulate.
One woman I'll never forget was living in a homeless shelter with her children. She was seeking asylum after being targeted for her religious faith in her country of origin. She didn't know where her husband was but needed to take care of herself and her children in very difficult circumstances in the United States while awaiting the determination of her asylum claim. After working together for several months, she called me overjoyed that she received employment authorization and could finally start working. She told me repeatedly that the success of her children in school in the United States and her religious faith helped her maintain a sense of hope.
Another individual was a foreign-born victim of human trafficking. While this person experienced horrendous exploitation from a young age, she was working through the trauma and wanted to help others. She dreamed of joining the FBI so she could help other women who may be entrapped in human trafficking. When we finished our time together, she had started attending classes and was even interviewing for part-time employment with her local police department.
The stories are difficult to hear and countless in number. After hearing so many of them, I wanted to do more. I wanted to learn more about mental health and how to help these clients who I loved working with build successful lives in the United States.
I decided to take a Mental Health First Aid (MHFA) course. I was struck by the accessibility of the course and, especially, that the tools that were offered and taught can be useful to everyone in one way or another. I also chose to get my Master of Social Work and learned about the theoretical framework behind mental health and substance use challenges and clinical skills that can be used in times of need.
Since taking MHFA and getting my master's degree, I feel more equipped to work with refugee clients. I also feel more motivated to help them in any way that I can. The idea of post-traumatic growth insists that an individual can undergo a traumatic event and come out stronger for having experienced it, and I believe this to be true. But we need to do our part to support those around us.
Training refugee leaders in Mental Health First Aid is a trauma-informed and practical approach to addressing mental health in refugee communities. It has helped me be a better social worker and support system for my clients and can help others too. I encourage everyone to get trained in Mental Health First Aid, if they haven't already. You never know who you will meet and what journey that person is facing. But you can be someone who helps them overcome these challenges and build a happy and healthy life.