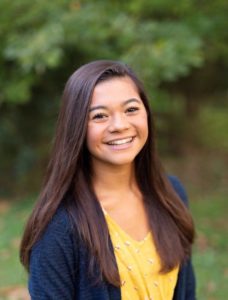 Forgetting to do your homework, misplacing a project that is due or leaving your lunch at home are all minor inconveniences that high schoolers face. They may be frustrating at the moment and become a low for the day, but they are forgiven, and you move on.
In the pressure cooker that is Loudoun County, Va., one of the wealthiest counties in the nation, it is easy for students to become hyper-focused on their academic success. GPA, class rank and extracurricular activities that shape students into the "perfect" college applicant consume the time and focus of most teens. What is demoted to the bottom of their priority list, however, is their mental health.
I've noticed throughout my high school career that schoolwork overwhelms most students to the point of exhaustion and tears. And on top of that, many of them go home to an unstable family, a job to go to or other difficult situations that increase stress. Teens often resort to giving up their personal hobbies, sports and self-care time to manage the rest of their responsibilities until the workload becomes too much … then they burnout.
This is where I watched teen Mental Health First Aid (tMHFA) make its impact. After I recovered from a time of poor self-care and low mental health, I started noticing my peers forget how important their mental health was to their overall quality of life. If someone can't focus because their head is flooded with negative thoughts, their schoolwork is subsequently going to suffer. If serious conditions like anxiety and depression are not handled with patience, they will affect the ability to think clearly. Sharing the importance of mental health with students through the outlet they are already hyper-focused on – school – helps them realize that it is the foundation for all other goals.
While taking the tMHFA training, I noticed a friend on Snapchat was posting pictures of herself crying with statements about hating her parents and wanting to end her life. I reached out to her and she opened up about her challenges at home and dealing with expectations and pressures from her parents. She said that she felt safer at school than at home, and often had thoughts of taking her own life. Through the exit tickets provided at the end of each tMHFA class, I privately asked my teacher to check on my friend. She was able to meet with her counselor consistently a few times before summer started and is doing much better now. She still has some low times, as everyone does, but she has a significantly better support group of friends set in place for those not-so-great moments and reaches out for help when she cannot fight alone.
Shortly after finishing the tMHFA training, a friend and classmate of mine who was also trained told me that he had wanted to kill himself and, if he did, it would not be his first attempt. I asked him questions about how he was feeling and what made his feelings seem worse or better. I listened as he told me about what had been going on recently and he promised he wouldn't harm himself that night. The next day, I talked to the teacher who trained our class and she went straight to the counseling office. My friend was able to get the help he desperately needed, thanks to my school's immediate response. I am still close friends with him, and we often talk about how we are both feeling mentally and emotionally.
These specific situations are just a few examples of difficult conversations that led to nine suicide screening referrals at Freedom High School, all of which resulted from the sophomore class getting trained in tMHFA. This training has been the most impactful thing in my life so far and I appreciate the opportunities it has given my community to be more understanding of mental health.
Schools offering this training can save lives, families and communities. Regardless of how happy, smart or popular someone seems on the outside, everyone is fighting battles we have no idea about. tMHFA taught me that sometimes we need a reminder of what is important and the tools to make that a priority. I hope my story and experiences can show how powerful this training is to me, my peers and my community that needed a voice to remind them that it's okay to not always be okay.
Learn more about tMHFA and how you can #BeTheDifference for those around you.