"How are you?" No, "How are you, really?"
For many of us, our fathers are symbols of unwavering strength. When times get tough, our dads are there to lift us up and help us heal. But the endless pressure to be "strong" can prevent men—and especially fathers—from reaching out for help for emotional and mental health challenges when they may need it.
That's why daughters and sons everywhere need to be prepared to start those conversations. We need to ask our fathers if they're okay, and really mean it when we ask.
Studies show that fathers are more susceptible to developing mental health challenges than men in general. This can be due in large part to the added stresses that come with fatherhood, like lack of sleep, worrying about finances and balancing a child's responsibilities on top of their own.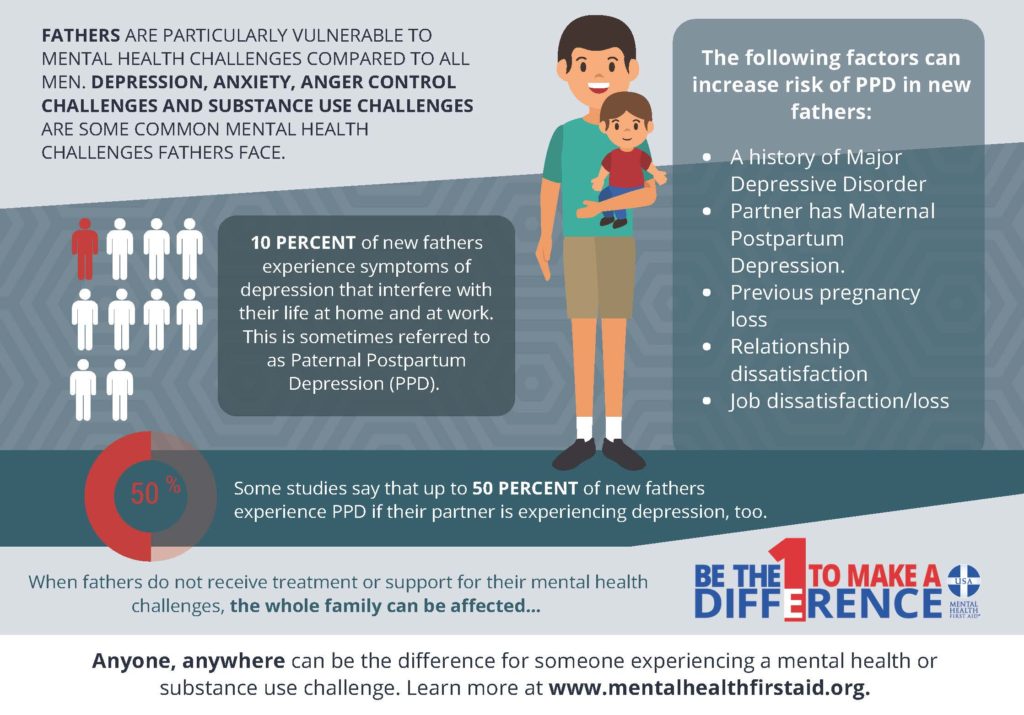 In fact, symptoms of depression increased by about 68 percent over the first five years of fatherhood for new fathers in their mid-twenties, according to a study from the journal Pediatrics. Overall, paternal depression affects 5 to 10 percent of fathers.
But there is hope.
With the right knowledge and training, daughters, sons, mothers and other loved ones can be the difference for a father living with a mental health challenge. Knowing how to notice the signs of depression and other common mental health challenges—and how to start a conversation about them—can help more fathers get the support they may need.
This Father's Day, take a Mental Health First Aid course in your area. Then ask your dad how he's doing—and know how to respond if he says he's not okay.