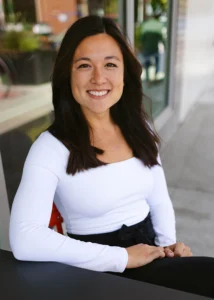 Celebrating its 50th anniversary this year, Trident Seafoods is the largest vertically integrated seafood harvesting company in North America. Trident Seafoods is headquartered in Seattle, WA, with global operations in six countries and approximately 9,000 employees worldwide. One of the company's core values is "we care for each other," and a key part of living that value involves supporting employees with tools and resources that support mental wellbeing — such as Mental Health First Aid (MHFA).
We spoke with Wellness Program Manager Michaela Hjelm (MH) about the importance of mental wellbeing to the company and how it incorporates MHFA at Work into operations.
MHFA: What was the "why" behind bringing MHFA at Work to Trident Seafoods?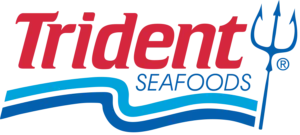 MH: The employee wellbeing program at Trident is designed to support the whole individual — physically, mentally, socially and financially. We already offer an employee assistance program (EAP) and other mental wellness resources through our medical plan providers and adding MHFA at Work provides participants with a deeper understanding of what mental health is, why it is important, and what they can do to support themselves and the people around them.
The impact of COVID-19 sparked the initiative, and mental health support and awareness is something we plan to carry on and weave into our culture as an organization. We have offered eight MHFA at Work trainings since November 2021, certifying more than 100 employees across 17 Trident Seafoods locations in the contiguous United States and Alaska.
MHFA: How does MHFA support Trident's mission and values?
MH: MHFA seamlessly integrates with Trident Seafoods' values — we care for each other, we pursue excellence and we do the right thing. We strive to create and maintain a safe workplace where all employees can be their authentic selves and care for one another. Offering MHFA at Work and growing the group of individuals who complete the training supports our values as an organization and has helped us build an internal network of mental health support colleague to colleague.
MHFA: What's the feedback from employees?
MH: We've seen consistent interest in the MHFA training; we've fully registered almost every training that has been offered, both virtually and in-person. Our employees appreciate the opportunity to learn, connect with one another and develop skills that they can use both professionally and personally.
MHFA: What have the MHFA trainings been like so far?
MH: The trainings are well-structured, providing education around the topic and a chance to hear from other participants in the class, share experiences and practice the skills.
The MHFA Instructors have all been wonderful. Each one is knowledgeable, engaging and welcoming. They truly create a safe space for our employees to learn and bring forth personal anecdotes and support one another.
MHFA: Were there any noticeable changes you or your organization saw in employees after they took MHFA?
MH: After offering the MHFA trainings, we had a handful of employees inquire about continuing education opportunities and the process to maintain an active certification. It has been reassuring to see there is such interest within our workforce in becoming more well-versed in this area and wanting to learn how to support one another.
The trainings opened the door for employees to share their ideas on how we can further our mission as an organization to raise awareness and caring. As a result, we've enhanced our paid time off policies and hosted professional on-site counseling sessions. We will also be exploring an employee resource group (ERG) framework soon.
MHFA USA has trained more than 3 million people across the country to identify, understand and respond to signs and symptoms of mental health and substance use challenges. And we're not done yet. Our goal is for everyone in America to have at least one First Aider in their close circle of friends, family and peers. Every 1 in 15 people should be certified to identify, understand and respond to signs and symptoms of mental health and substance use challenges. With help from Trident Seafoods and other organizations, we can train more to #Bethe1in15.
Interested in offering MHFA at Work at your organization? Visit our workplace webpage and complete the inquiry form to get in touch with one of our team members.