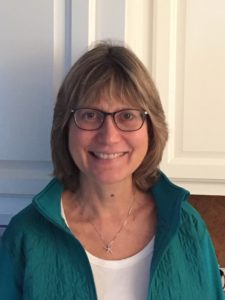 I am a mom and a suicide loss survivor. The tragic loss of my 26-year-old son, Jared Coffin, almost three years ago, has been devastating. However, amidst this devastation and loss, I developed a strong desire to raise awareness about mental health challenges and provide education about the signs and symptoms to look for.
After a suicide, people can look back and see clues that they did not detect at the time. It is my belief that if folks are educated and equipped to respond in a mental health crisis, lives could be saved and other parents spared the pain and grief of losing a child.
While these thoughts and emotions were rising within me, I bumped into Emily, a suicide loss survivor I had met previously. I learned that she had become a Mental Health First Aid Instructor, and as soon as she explained the purpose of the trainings, I knew this was the answer to my quest. We immediately began working together to set up our first training, which was held in February 2016.
I discovered so much information during the training that I wish I had known when my son was alive. So, to continue Jared's legacy, I took the funds from my son's memorial that we had set aside and used it to purchase manuals, pay Instructor fees and provide refreshments for continued trainings. I knew I wanted to continue to offer others the opportunity to be exposed to the information and tools that Mental Health First Aid provides.
As part of my own healing, and in honor of my son, I set a goal to see 100 people get certified in the next year. After one year, I am proud to say that we had reached that goal of training 100 people. And the momentum continued. Today, at the two-year mark, we have trained well over 300 people in Mental Health First aid. Networking, setting up trainings, seeing people participate and leave feeling empowered, and most important, hearing the positive reports of the benefits, is a large part of what keeps me going.
The most powerful story is one of a life saved. A college student named Emma, who attended a training this summer, sent me a message describing an encounter she had in which she used her Mental Health First Aid skills. A peer of hers was in distress and Emma had the wisdom and courage to ask questions which led to her peer disclosing suicidal thoughts. She was able to help her get through the crisis and make a plan to seek help. The next day, her classmate asked to meet with Emma so that she could thank her in person.
"You saved me," she told Emma. Then, Emma got to express to her classmate how happy she was that she chose to pursue help and support.
Emma, in turn, thanked me: "Without being certified in Mental Health First Aid, it is possible that she could have taken her own life that night."
Even though my own son's journey on earth ended, hosting Mental Health First Aid courses has given me a way to make a difference in the lives of others. I am encouraged that, because of the knowledge and skills disseminated through this valuable course, the safety net has widened and outcomes are being changed as those living with mental health issues are more likely to get help – and sooner. In this way, the impact of Jared's life continues – and that is a beautiful thing.
---
Laura is a clinical social worker in private practice in Cheshire, Connecticut.