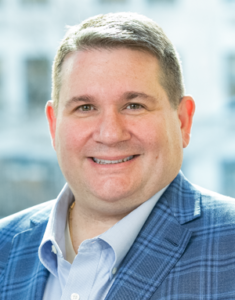 As President and CEO of the National Council for Mental Wellbeing, I care deeply about the mental health needs of my employees.
The National Council has always been invested in the mental health of our team, but since COVID-19 we've recognized we must redouble our efforts.
This pandemic has impacted every facet of our lives, including where and how we work. In the wake of COVID-19, depression, anxiety and substance use issues have skyrocketed. Now more than ever, we must support our workforce.
The concerns are real: People are worried about losing their jobs, paying their bills and putting food on the table. If they're back in the workplace, they're learning to navigate new requirements like masking and physical distancing; and if they're working from home, they may be facing feelings of isolation and loneliness.
How do we manage our mental health at the National Council for Mental Wellbeing? We rely on the action plan provided by Mental Health First Aid at Work. The course teaches employees to identify, understand and respond to signs and symptoms of a mental health or substance use challenge.
The course teaches us the importance of self-care and how to create a plan for when we need self-care the most. The course teaches us how to listen effectively, how to manage through change and how to support those who are working remotely.
Mental Health First Aid at Work empowers your coworkers and employees to support themselves and each other. It ensures your workplace will have adequate resources on hand when your colleagues need support.
As business leaders, we are required to lead with empathy. So as we observe World Mental Health Day, I invite you to support mental health in the workplace with Mental Health First Aid at Work.
Learn how you can #BeTheDifference for your team.
To learn more about MHFA at Work, visit MHFA.org/workplace and complete the inquiry form.
Chuck Ingoglia
President & CEO
National Council for Mental Wellbeing