In June, the National Council for Mental Wellbeing announced a new partnership with the National Association of Counties (NACo). NACo serves nearly 40,000 elected officials and 3.6 million employees in America's counties, and through the partnership, we'll offer Mental Health First Aid (MHFA) trainings to those individuals. The National Council-NACo partnership will support elected officials and county staff, who are asking for help with their own mental health and wellbeing. The partnership will create a framework for counties to destigmatize mental health and substance use issues as they provide community residents with more equitable access to quality mental health and substance use treatment services.
We sat down with Brandon Natsuhara, NACo's national program director of technology partnerships, to discuss some of the intentions and goals behind the partnership.
National Council: What caused you to seek MHFA training for your members?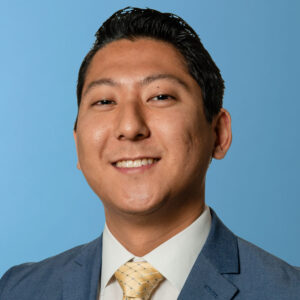 Brandon Natsuhara: NACo members are on the front lines of providing essential services to their constituents across the country. Throughout the pandemic, the stress on an already overburdened county workforce has been amplified, which has resulted in many county leaders being tested both mentally and emotionally.
Burnout, personal threats and other challenges stemming from the COVID-19 pandemic and a fluctuating political landscape are some of the main drivers challenging our members' mental wellbeing. Our new partnership with the National Council will support NACo's members, their workforces and their communities with the knowledge and skills necessary to address the growing mental health crisis.  
National Council: How will MHFA help counties? 
BN: Through the MFHA program, NACo is supporting elected officials and county staff, who are asking for help with their own mental health and wellbeing. These are tough times for all our counties, and this program provides equitable access to quality training for the county workforce and training for their communities. 
National Council: What are NACo's goals for your partnership with the National Council and MHFA training? 
BN: Our goals for MHFA align seamlessly with the broader mission and vision of NACo. Simply put, this program will strengthen America's counties by
 providing quality mental health awareness training to the county workforce. 
It is important to breakdown stigmas surrounding mental health so that we can further support our membership during these challenging time
s. Ultimately, we want to provide an ecosystem where our members and their workforces have the safety and security necessary to talk through their mental health.
National Council: What additional mental wellbeing strategies does NACo have in place? 
BN: Our staff recently had the opportunity to go through the MHFAat Work Essentials program, which is a great introduction to MHFA's learning objectives. The course increased our knowledge of mental wellbeing, mental illness and recovery. 
I believe the most important takeaway was the emphasis on a framework where we could reduce stigma, build resiliency and prioritize our mental wellbeing as a team. This program really had a positive effect on our own culture — our staff feels more equipped to hold these tough conversations with one another and to be more supportive. We also found that following the conclusion of the course, the usage of our existing Employee Assistance Program (EAP) increased.
To learn more about the new National Council-NACo partnership, visit MHFA.org/NACo.
Interested in partnering with MHFA? Send us an email at PartnerWithUs@MentalHealthFirstAid.org.