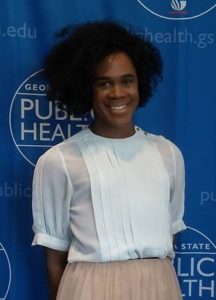 When I enlisted, it was not possible for openly transgender individuals to serve in the military. "Don't Ask, Don't Tell" was still very much alive and prevalent in Armed Forces law and culture. I, like many others, had to hide my gender behind my sex to achieve any sense of normality within the ranks.[1]
Little did I know how much of an effect hiding who I was would have on my mental health. I quickly learned that the greater lack of care and support provided to soldiers while in the military, the more will be needed once those soldiers are out of the military. This notion became all the more clear to me when my childhood friend, Spc. Shamall Estes – who enlisted the same time I did – completed suicide.
During his enlistment, Shamall lived with a number of personal issues, for which he did not receive adequate support or treatment. It was the nonchalant neglect from Spc. Estes' chain of command that ultimately led him to take his own life. When I questioned his peers about the circumstances of his death, many of them said the same thing: "He was weak and crazy."
So, if everyone thought he was truly "weak and crazy," I thought, why was no one helping him?
I, too, live with certain mental health problems of my own. I experienced frequent panic attacks and chronic insomnia for years after my military separation. Eventually, I was diagnosed with depression, among other physical ailments, that stemmed from my service. It wasn't until I was able to seek treatment through the U.S. Department of Veterans Affairs (VA) that I was connected with Volunteers of America.
Upon completing their rehabilitation program, I was offered the chance to put my military and mental health experiences to use for helping other veterans. I became a Certified Peer Support Specialist through the Depression & Bipolar Support Alliance (DBSA), and thus learned the fundamentals of Mental Health First Aid USA.
With the aid of such training, I have helped implement the Battle Buddy Bridge (B3) program in New York, a peer-driven outreach and resource program bridging VA and community resources. Specifically, we focus on reconnecting veterans living with mental health or substance use challenges with their self-worth and accomplishments, while providing them the tools and support they need to move forward in life.
I also briefly served on the Atlanta Veterans Affairs Mental Health Advisory Council, which was an important role for me because it let me give voice to the emerging influx of transgendered military veterans who are now able to live in their truth and claim their equal human rights.
Stories like mine, Shamall's and countless others are why I am so insistent on military members receiving the help and support they need. As soldiers, we are told to "suck it up and drive on," meaning we must bottle up and hide away all our mental discomforts, emotional stresses and physical pains. Too many of us abide by that directive; we ignore the signs that our bodies, minds and hearts are giving us. And when we end our service, we are told we cannot be compensated for our anguish and ailments because we did not seek treatment for them while we were serving.
Such feelings of disdain, contempt and hopelessness consumes the reported 22 veterans who complete suicide every day. These overwhelming emotions and fatal results are avoidable with consistent care and support in and outside of the Armed Forces. And that is exactly why I wholeheartedly believe in the efforts of Mental Health First Aid, the Battle Buddy Bridge program and Volunteers of America.
Dominique McQueen is a transgender U.S. Army Veteran (25th Infantry Division, Field Artillery). She is currently an advocate of equal rights for transgender individuals and is a Certified Peer Support Specialist for Battle Buddy Bridge in New York.
[1] Our sex is what form our body is. Our gender is what form we present to the world. As often as those two match, it is with the same frequency that they can differ.