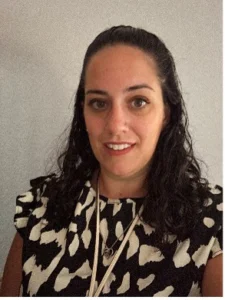 My district has over 8,000 employees, so you can imagine it was a lot of work to meet the goal of training 80% of them in Youth Mental Health First Aid in one year. But it was 100% worth it.
After every training, I would hear from teachers how grateful they were for the opportunity. The training really opened the doors for bigger conversations about mental health and wellbeing. So many teachers told me they had questions but they never knew who to ask. Now they know where to go, who to ask, what kinds of resources are available in our schools and our community.
And we didn't just train teachers — we trained support staff, including bus drivers, custodians and cafeteria workers. Because sometimes they see things that the rest of us might miss. And they can have an enormous impact on the lives of the children we serve.
My hope is that, as a result of going through the Youth Mental Health First Aid training, teachers and school personnel have a little more grace — with their students and with themselves. I hope that when a student starts behaving differently, they will now have the skills and understanding to ask, "What might be going on, and how can I help?"