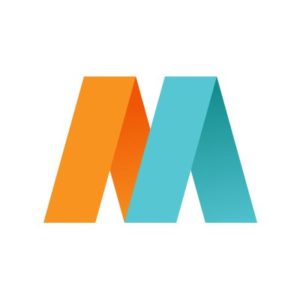 Unless you've experienced it firsthand, it's nearly impossible to understand the emotional impact receiving a poor physical prognosis can have on someone. This unfortunate circumstance can bring on a multitude of different feelings, including denial, regret and frustration. It can also leave patients vulnerable to developing depression and anxiety and other mental health conditions that have the potential to profoundly impact a patient's recovery.
Research involving people with chronic diseases – strokes, cancer and heart disease – and depressive disorders has shown staggering results. Depression in people who have had a stroke can be rather difficult to diagnose due to their impaired cognition, but its correlation with the mortality rate is significant. A 10-year follow-up study concluded that people who had a stroke and were experiencing depression had an alarming mortality rate of 70 percent, while those who were not experiencing symptoms of depression had a mortality rate of 40 percent.
Studies have also found that among cancer patients, depression can shorten a patient's lifespan by as many as three decades. This can have serious repercussions for patients diagnosed in the final stages of cancer or battling a terminal condition like mesothelioma, which is often associated with a poor prognosis. Neglecting a co-occurring mental health issue may also worsen a patient's medical symptoms and reduce their life expectancy.
There are different ways in which people experiencing physical illness can treat their mental health. For some, antidepressants might help. A recent study found that among lung cancer patients who were experiencing depression, survival rates increased for those treated with tricyclic antidepressants (TCAs). If the patient or physician would prefer to avoid medication, they can opt for psychotherapy or seek support from their family and friends.
But it can be difficult to recognize and acknowledge symptoms of depression or anxiety when someone is diagnosed with a life-threatening condition. On top of discussing a new way of life, treatment options and how to financially prepare for future care, it's easy to overlook mental health.
Many people also feel the pressure to be strong in the face of a medical diagnosis or disease, which can make it difficult to reach out for emotional support. Mental Health First Aid can help. It teaches people how to recognize and respond to signs and symptoms of mental health and substance use challenges, while reducing the shame that may be associated with them. The course provides people the tools needed to create an environment in which it is okay to ask for help and prepares family and friends to support a loved one through a challenging time. Get trained today.
---
Rosie Rosati is a health advocate for anyone affected by mesothelioma and dedicates much of her time to spreading the word on the latest news, treatments and support groups available to patients. Her ultimate goal is to reduce the amount of people at risk of exposure to asbestos and to provide hope to those diagnosed with this rare and often fatal form of cancer.