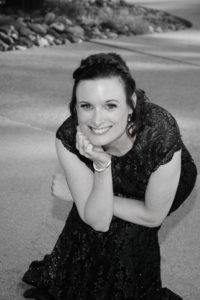 "This is an unusual time." "This is an uncertain time." "We are living in unprecedented times." I never anticipated hearing these phrases during my lifetime. Never did I imagine that I would live in a time where I would be sheltering in place, doing my best to keep myself safe from something I can't even see. And even though I can't see it, I am incredibly aware of the impact that this virus can potentially have on myself, my family, my friends and my neighbors.
I have been trained as a teen, Youth and Adult Mental Health First Aid Instructor. During my time as an Instructor, I have encouraged the First Aiders I teach to engage in everyday conversations around mental health. We discuss the stigma and the shame that are connected to mental health conditions. We also discuss how we, as First Aiders, can link others to much needed support. It can be overwhelming to think about how to use the tools discussed during the training when we are physically separated from each other. How do we use our Mental Health First Aid training to support our friends, family, and neighbors during this challenging time?
First, we check in on our people. Not just a quick, "Hi, how are you doing?" and the "I'm fine" response. It's important that we invest in our relationship with that person and ask hard questions: "What are you doing to cope?" "What is helpful?" "What has been the hardest part of your day?" "Where did you find joy?" And then listen. We don't have to be the fixers of all the things, but we can take the time to listen, to reflect and to ask more questions. We can remind our people that we are here for them. We can also remind individuals about additional supports that are available in our communities.
Second, we avoid making assumptions about how people are managing their mental health. We may assume the person who is posting all the positive affirmations on social media is just fine. But what if they aren't? Some of us smile through our pain. Others make jokes. And yes, some of us are just fine. As First Aiders, we won't know how someone is really doing until we check in. We can't assume that all people with mental health conditions are struggling. Nor can we assume that people without mental health conditions are doing just fine. That leads back to my first point: We need to do what we can to check in on our people. We can schedule a phone date, send a text, utilize a video platform to connect with each other. We need to give our people an opportunity to share how they are really feeling and connect them to professional supports when needed.
Finally (and perhaps most importantly), we need to recognize that as Instructors, as First Aiders — as humans — we are not immune to the stressors of everyday life. We need to pay attention to what our bodies and minds need. Maybe we need more rest, maybe we need to reach out to healthy friends or professional supports. We need to make sure to take care of ourselves to continue to support individuals in our communities.
I am a person who lives with mental health conditions. During this unusual, unprecedented time, my mental health symptoms have increased, and day-to-day life has become incredibly exhausting. I realized I couldn't do this alone. As soon as I realized I needed help, I reached out for additional supports to help me manage all the stressors I was experiencing.
While I made an intentional decision to connect to additional support, some individuals may not be sure how to move forward to get help or may be afraid to do so due to the stigma and shame connected to mental health. It's important that as First Aiders we normalize conversations about mental health and share available resources in our communities. Our mental health is just as important as our physical health. Let's continue to have these conversations with our friends, family members and neighbors.
And friends, remember this — we are not alone. Let's do what we can to support ourselves and support our people in the days, weeks, months and years to come. Some of us know when we need help. But others may pause because of the stigma and shame connected to mental health, so it's important we check in and connect individuals to supports as needed. We are in this together.
Learn about more ways you can #BeTheDifference During COVID-19.