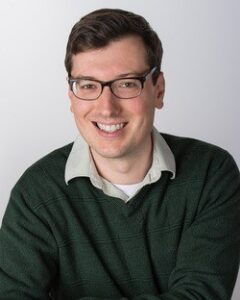 Our community is experiencing stressors like we haven't seen in our lifetime. — and we can become stronger as a result. As we collectively grapple to get the pandemic under control right now, here in 2020, understand that we will be seeing ongoing secondary health effects for years to come. One third of Americans are experiencing clinical levels of anxiety, depression or both. Crisis text lines have shown a collective 40% increase in volume since the beginning of the pandemic according to The Mental Health Fund.
History teaches us that natural disasters are followed by surges in anxiety, depression, substance abuse, child abuse, domestic violence and PTSD. But the pandemic prevents us from responding in key ways. Mental Health First Aiders cannot help those around them as easily, and they cannot credibly reassure people that the danger has subsided. We're still in it, and there is important work to be done. The youth of today need us now more than ever.
One of my first positions after becoming licensed was working as a mental health counselor in a public high school's wellness center. The wellness center was home to the nurse's office, after school youth programs, and mental health counselors' offices. The beauty of getting parental consent to participate with the wellness center and any of its associated programs meant that teens did not necessarily have to disclose to their parents that they were in counseling. I would meet with students who needed extra social/emotional support in individual counseling sessions and, when possible and appropriate, family counseling sessions after school hours. This position allowed me to getting trained in Youth Mental Health First Aid (YMHFA).
While the training itself was valuable for me as an on-site therapist, it was especially encouraging to know that non-mental health school staff were getting trained in it as well. The staff members who were most likely to identify students who might benefit from meeting with a mental health counselor included school counselors, teachers and administration — in addition to the students who self-identified as needing extra support.
In formal counseling sessions, my graduate training equips me to assess and diagnose presenting problems. However, getting trained in YMHFA allowed other staff and me to increase the likelihood of positively identifying mental health issues that presented in the student population outside of the wellness center.
It also improved my competencies when speaking on the issues to the general student population. For example, if I went to a classroom to give a talk on anxiety, as it might be related to test taking or applying to college, I could present psychoeducational statistics, coping skills and other techniques that were relevant to helping the students recognize warning signs in themselves, their friends and classmates.
Getting trained in YMHFA is no substitute for becoming a trained, licensed professional, but it can provide school staff, parents, youth ministers, coaches, and other community members who interact with our nation's youth a huge leg up in feeling competent to respond.
One component of the training is substance use and substance use disorders. If a parent whose kids are just beginning to age into the middle school years gets trained in YMHFA, they will arguably be in a better position to identify, understand and respond to signs of mental health and substance use challenges. They will also be able to use the rock-solid Mental Health First Aid Action Plan (ALGEE), which includes assessing for risk of suicide or harm, listening non-judgmentally, giving reassurance and information, encouraging appropriate professional help, and encouraging self-help and other support strategies.
Other components of the training cover mental health challenges and disorders in youth and young adults in the U.S., adolescent development, anxiety and depression among young people, and how to use Mental Health First Aid for youth in crisis.
The good news is that the stigma surrounding mental health challenges is slowly changing as more community leaders speak out about these important issues. So if you are a parent, educator, or other adult having meaningful interactions with youth, I strongly encourage you to consider reading about what it takes to get YMHFA certified.
Learn more about how you can #BeTheDifference with Youth MHFA.